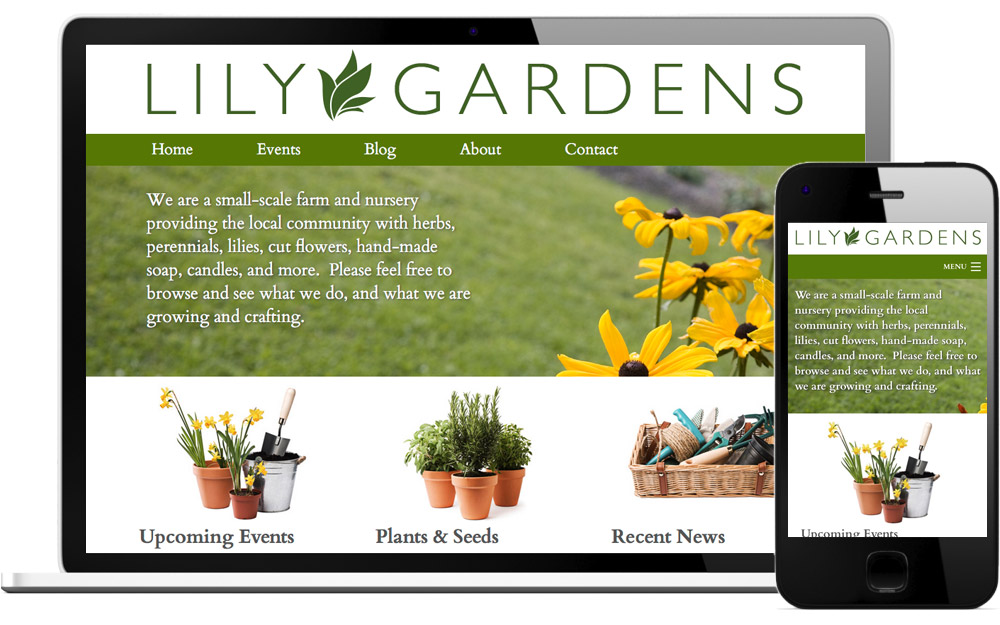 The Lily Gardens company needed a web site to advertise their business. The site needed to feature a blog and a calendar of events at launch, with the potential to add a store and other types of information later on. WordPress seemed a natural choice for this.
I wanted the site design to be friendly, easy to read, inviting, and feature lots of nice photography and garden imagery. I chose a serif font for the main body copy to help communicate a natural, organic feel. I chose big beautiful background images on the main site pages to provide a nice contrast to the overall open feel of the site, and for visual interest and depth.
I created the site designs using Photoshop. Once my client had approved them, I developed the front end of the web site using the Foundation framework. The Foundation framework took care of the heavy lifting when it came to site structure and responsive layout, and required only minor customization to achieve the look I wanted. The WordPress development went quickly as well, and I am happy knowing that when the company is ready to expand on the capabilities of the site, doing so will be easy.