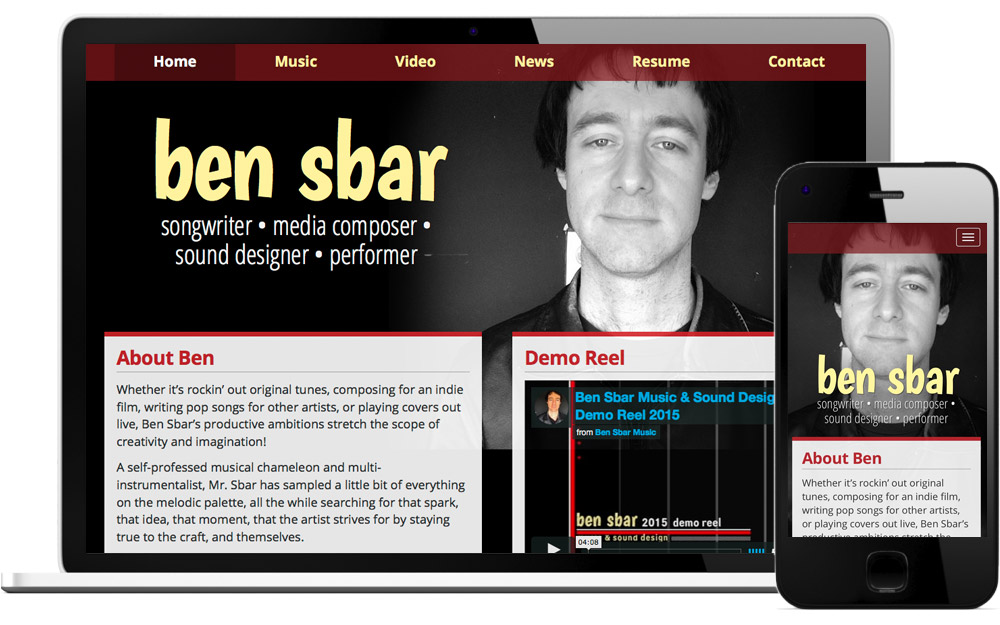 My client needed a clear, easy to navigate, and cool-looking portfolio website for his music work. Since his music fell into many different categories, a challenge was to keep things organized and easy to find. I chose to create custom post types for his original music compositions and film scores/sound design work. These custom post types had their own categories and tags, making it easy for potential employers to hear the various styles of music my client had created. Equally as important, updating the site and adding and categorizing new music would be very easy going forward.
The design itself was a product of close collaboration. My client and I searched through a number of musicians' sites that he liked, talking about what aspects of the site we liked, what parts of the design worked well, and why. Additionally he wanted the header treatment and color scheme to resemble his business cards, so we worked with the colors (red, yellow and black) from the card and worked to find a close font match for the headline text.
I created the site design using Photoshop. Once my client had approved it, I used Bootstrap for rapid development of the site, then programmed the site into a custom WordPress theme.