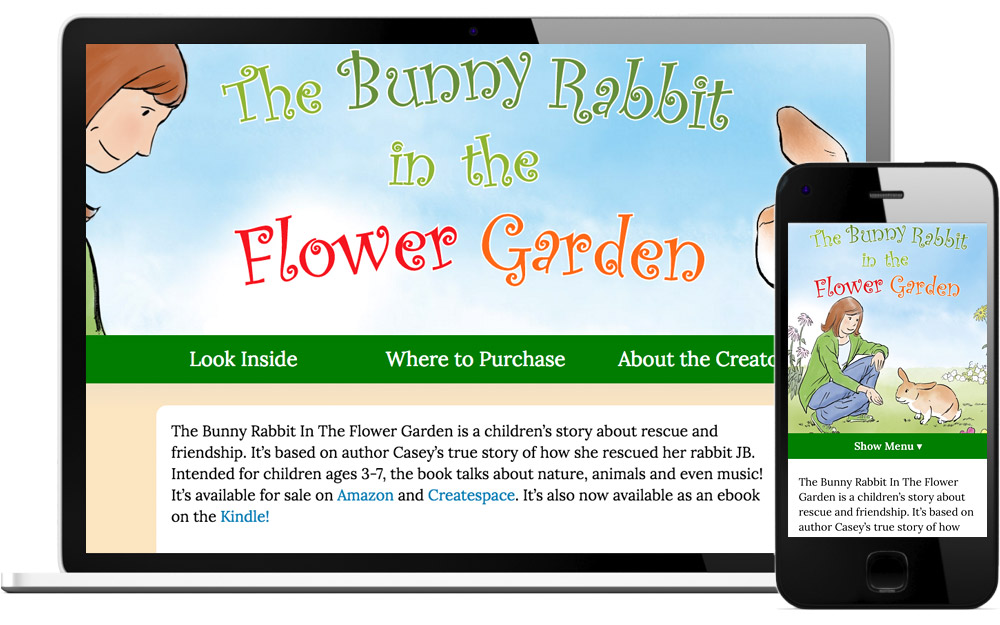 Promotional website I created for a self-published children's book that I illustrated, The Bunny Rabbit in the Flower Garden. My goal for the site was to effectively communicate the tone and charm of the book, and to be beautiful and user-friendly on phones, tablets and desktops.
I created the site in WordPress and hand-coded a custom theme, using gridism as a grid foundation for the layout. I implemented a CSS-only responsive navigation menu that shows full navigation on tablets and desktops, and collapses to a menu button on phones.
I used multiple background images in the header to achieve the effect of the main character, Kate, always being on the left, and the bunny always being on the right. On phones, there is a single image that sits below the logo. The logo is SVG in every browser that supports it, with png fallback for those that don't.